Use these content best practices to publish high-performing posts and streamline your agency's workflow.
Know Your Social Media Goals
To create the best content for your agency or your clients, set social media goals first.
Naturally, your main objectives affect how your ideal content looks, sounds, and feels. I recommend following the SMART goal framework:
Specific: Get as precise as possible. For Belgium Phone Number example, do you want to increase brand awareness, drive more website traffic, or increase sales?
Measurable: Choose a metric you can quantify. For example, You can measure followers, website clicks, and revenue.
Attainable: Aim for a goal that your team can realistically achieve. Then designate the appropriate resources and planning to make it happen.
Relevant: Opt for a goal that's linked to your business objectives. For example, increasing sales can help you meet critical revenue goals.
Time-based: Give your team a deadline for each goal. For example, you might aim to achieve each one by the end of the month, quarter, or year.
Target the Right Audience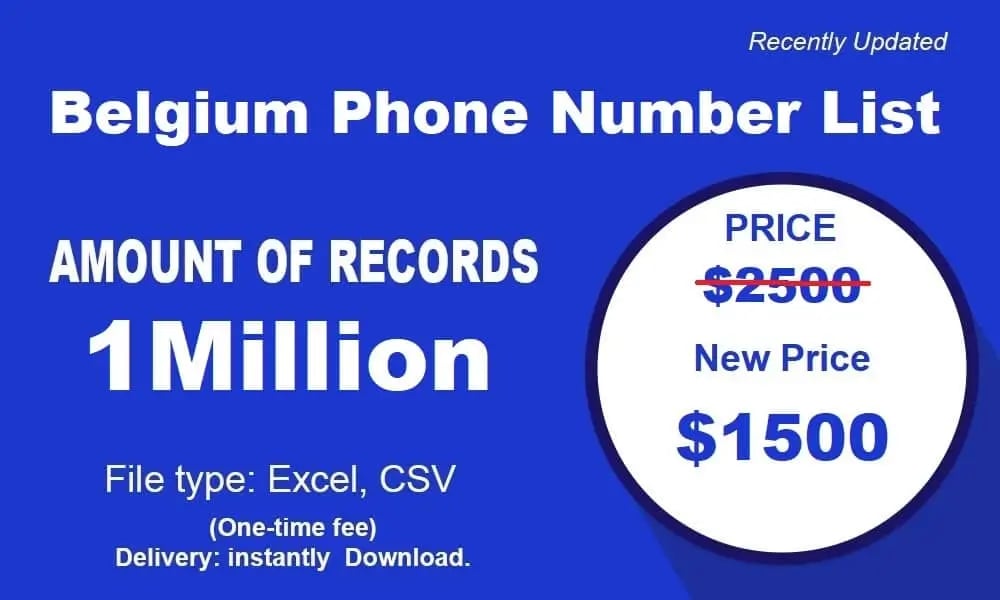 Who is your brand's target audience? When you zero in on your ideal customers, you can create social media content that truly resonates.
You can also answer relevant questions, leverage different media types, and build better connections with customers.
Here are a few ways to research your audience:
Check social media insights. Social media channels like Facebook and Pinterest offer insights into your followers, including demographics and interests. You can also use the Agorapulse social media monitoring tool to listen in on online conversations. You'll find out who your audience is, what they're talking about, what the competition is up to, and also identify interests of those you want to target.
Review website analytics. Google Analytics provides demographics and interests as well as data on what your website visitors are shopping for.
Ask customer service. Check with your support team to learn about the questions and issues your audience often has.
Talk with sales. Ask your sales team for insight into customers' purchasing patterns and product or service preferences.
Write With Your Brand Voice
Without a recognizable voice, the content you publish risks blending in with everything else on your followers' timelines. By developing a brand voice, you can:
Showcase the personality behind the social media page
Make the brand sound more human
Build a familiar presence that followers can easily connect with
To establish a brand voice, start by reflecting on the organization's mission and values. Identify some of the brand's key characteristics.
Then consider how your target audience speaks, and pinpoint common idioms and topics. Share lists of what to say and what not to say with your team to ensure everyone uses the same voice.
Decide on a Content Mix
It's tempting to fill your social media calendar with branded content. Why wouldn't you want to take every chance to talk up your brand? 
For many social media users, however, a constant barrage of self-promotional content feels like a sales pitch. That can lead to unfollows, which can cause your team to miss out on sales opportunities.
To create a page that educates, converts, and cultivates loyal followers naturally, post a variety of content types and sources.
Use these ideas to mix it up in your editorial calendar: